Vision
Meridian basketball players are committed to excellence in the sport where the values of discipline, respect, resilience, and team spirit are demonstrated in all our players.
Teachers In-Charge
Mr Joe Mei
Mrs Vicki Koh
Mr Xia Shuang
Coach
CCA Training Schedule
| Day | Time |
| --- | --- |
| Tuesday | 3:00 pm to 5:30 pm |
| Friday | 1:00 pm to 3:00 pm |

Our Meridian Basketball Team
In Meridian Basketball, our players are dedicated in their sport and are constantly striving to improve their skills. They also demonstrate strong camaraderie and possess a united team spirit. Through rigorous training sessions, our boys develop discipline, strong values and competencies that will hold them in good stead in their growing years.

Our B Boys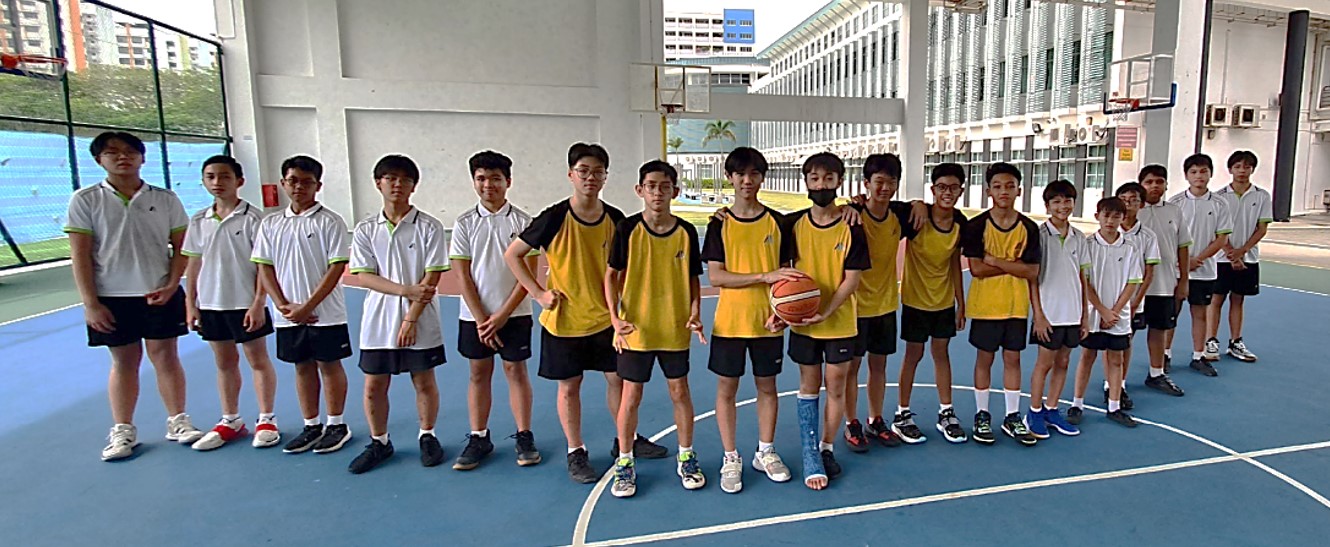 Our C Boys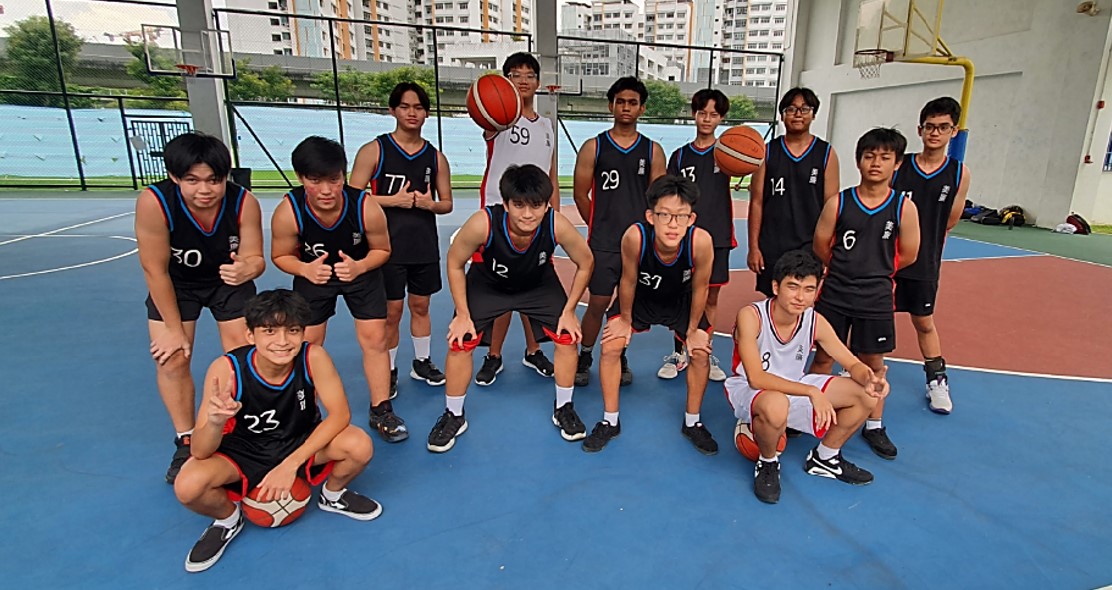 In game and play, we are a team having fun!
An interview from our Captain and Vice-Captain:
"Hi, my name is Bhavesh, from class 4A3. I am the captain of Meridian Basketball School Team. I would like to thank the teachers-in-charge, Mr Joe, Mr Xia and Mrs Koh for their support in these past 4 years. They have motivated us and we strive to be better after every training session. I would like to also thank our coach, for keeping us physically and mentally fit. He has taught us the fundamentals of basketball and trained us for many years. Even though the result of this year's NSG was not as fruitful as we had anticipated, we will learn from our mistakes and do better the following years. The sec 3 basketball players are capable and will lead the team to new heights."
"Hi, my name is Nathan, from class 4A3, Vice-Captain of Meridian Basketball School Team. On behalf of my basketball peers, I would like to thank our teachers-in-charge, Mr Joe, Mrs Koh and Mr Xia, for inspiring us to do our very best in our trainings. I would like to also thank our coach, for instilling self-discipline in us and enabling us to be better despite our shortcomings. These past 4 years have been quite a journey for me as I had to deal with challenges such as learning how to work as a team during trainings. But by understanding my peers, I have come to understand what it means to have team spirit and its importance. Juggling study time and trainings has been challenging but time management has kept me from falling off both ends. I hope we can learn from our defeat in this year's National School Games and use the experience to come back stronger. I also wish for the sec 3s to find out their strengths and weaknesses and how they can improve. Not everyone is perfect, but we have to try. I have faith in the sec 3 boys that they can be good role models to their juniors. As I step down from this Vice-Captain position, I have the peace of mind, knowing that I leave behind such capable juniors."