About Us
Under the baton of our main band conductors, Mr Pan Chee Mun and Mr Gabriel Song, the Meridian Concert Band aims to provide positive and enriching student development experiences (SDEs) for our members.
We believe that students learn best from experiences and exposure, and that is why the band programme includes an array of activities – such as tutoring sessions from instrumental specialists, master classes with guest conductors, team-building activities, public performances, exchange programmes with other schools and opportunities to attend various external concerts and workshops.
Besides equipping band members with musicianship skills through the wide range of exclusive programmes and activities, the band also believes in developing confident and competent performers and leaders, offering platforms in leadership programmes such as the Drum Major Camp, Combined Music CCA Leadership Camp and Band Student Conductor Camp.
Guided by our motto, 'One Band, One Sound', the band strives to empower all members to attain their fullest potential as musicians. To better support our Secondary 1 students, we have the senior mentors to guide them.
---
Schedule and Venue
Day

Time

Venue

Tuesday

2.30 pm to 5.30 pm

Auditorium

Thursday
Teachers-in-charge
Ms Jasmin Tan
Ms Yuslina
Ms Evonne Tham
Ms Phang Yan See
Instructors
Mr Pan Chee Mun
Mr Gabriel Song
---
Highlights
2022
Singapore International Band Festival (SIBF) – Bronze Award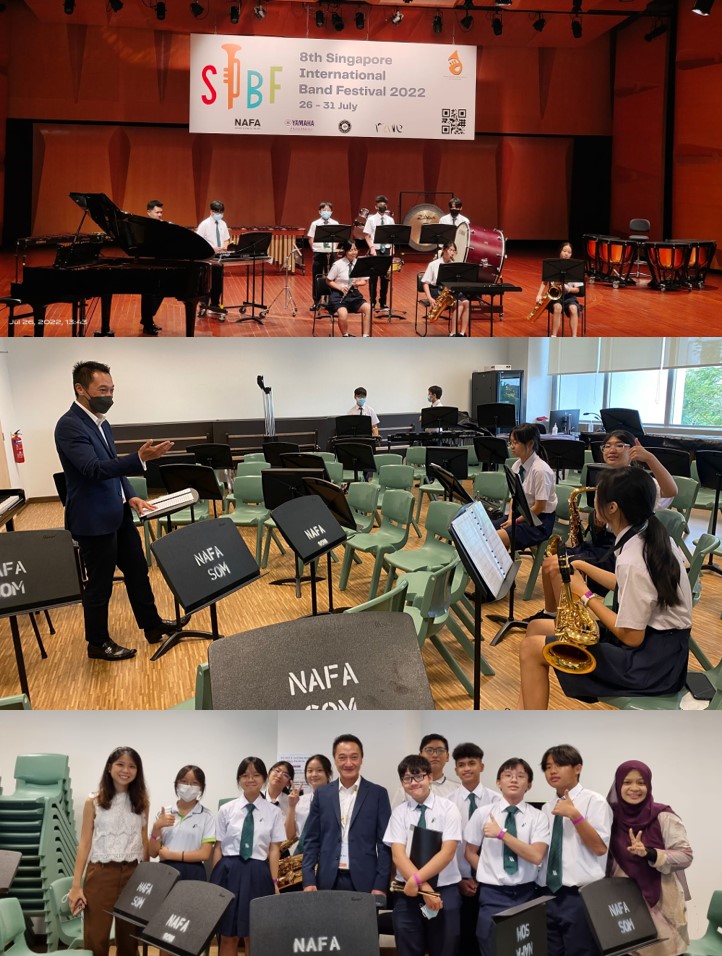 Band and Choir Performance 2022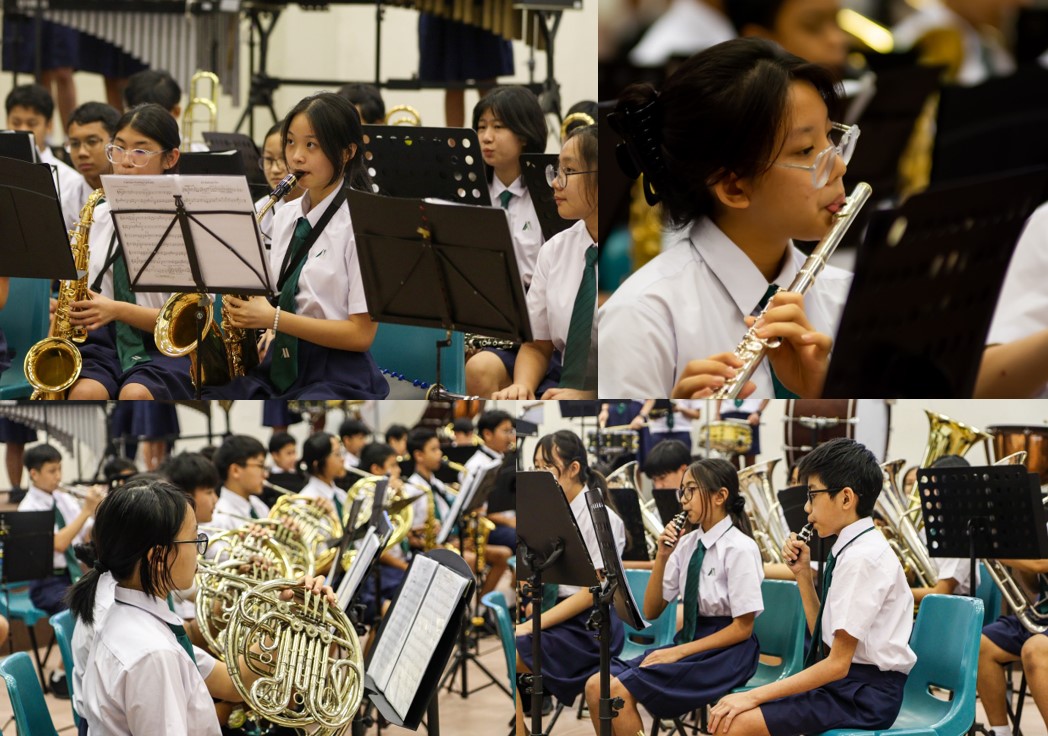 Farewell Party for graduating concert band students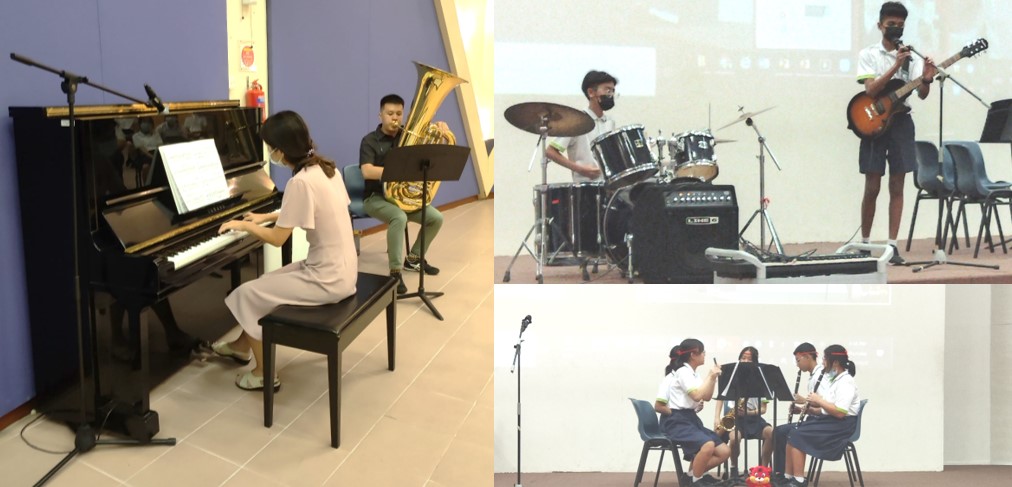 Youth Arts Leaders Conference
WBAS Youth Band Festival 2022 Open Call
2021
Singapore Youth Festival Arts Presentation – Certificate of Accomplishment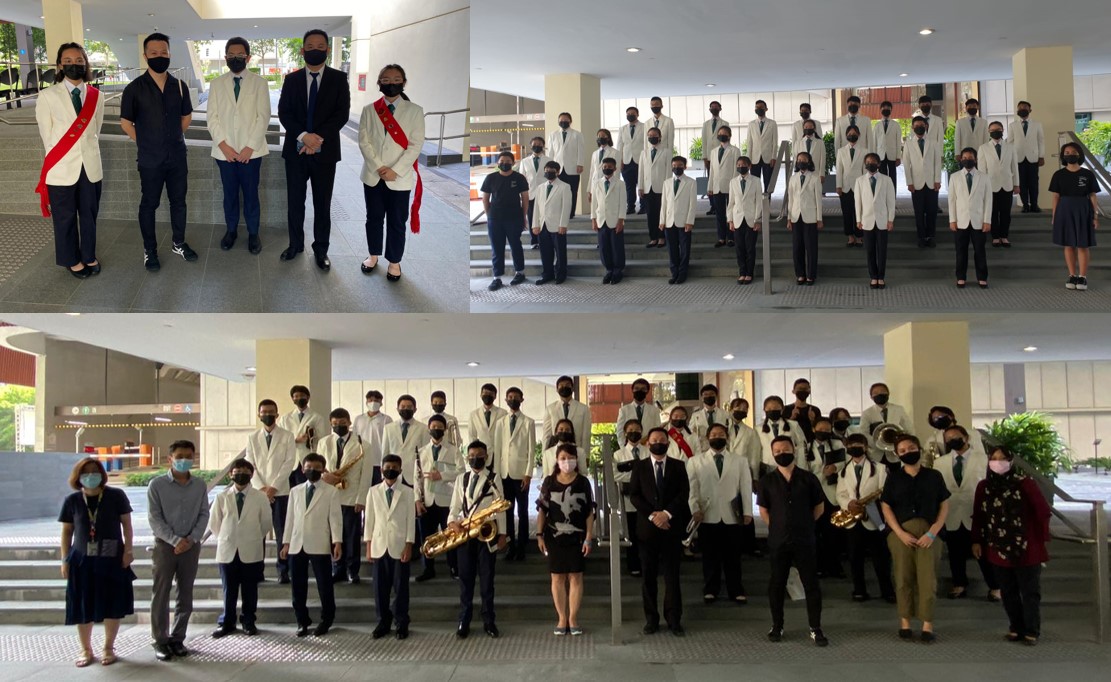 ---
Our CCA Experience
When I joined band, I was afraid that I would not understand how to play the instrument and struggle with music theory. However, my seniors provided a lot of support and guidance along the way. During my time in band, I not only picked up a new instrument but have also developed my character through teamwork, communication and leading the band. I have also had to chance to participate in competitions such as the Singapore International Band Festival. I have learnt a lot from the experience and enjoyed the training and practices with my fellow members. I am happy that I picked the Meridian Concert Band as my CCA and I know that I will have another fun and engaging experience next year!
– Edeline, 3E3, 2022
Band is one of the things that I look forward to every week. It has provided me with a wonderful experience especially because of the friends I made along the way. Not only that, I have had various opportunities such as the Singapore International Band Festival, Singapore Youth Festival and instrumental masterclasses!
– Isabella, 2E4, 2022
The environment and culture in band is wonderful as it instills discipline in students while encouraging us to have fun and enjoy our time in band. We also have had the opportunity to perform on various occasions such as National Day and at the Singapore Youth Festival. It truly has been a meaningful experience for me and I look forward to more activities and performances with the band.
– Izzul, 3E2, 2022