Education and Career Guidance
Education & Career Guidance (ECG) is about equipping students with essential knowledge, skills and values to make informed decisions for life post-secondary school.
Through the school's ECG activities, we aim to help students:
discover their interests, abilities and passion,
learn more about the world of work and explore the many possible pathways,
make considered decisions about their education and career plans, and stay on track to achieve them, and
be a lifelong learner who is adaptable and resilient, and equipped with the 21st century competencies, values and skills.
Highlights
MySkillsFuture Portal
The ECG Portal – MySkillsFuture is a valuable source of information and knowledge for students. By completing the surveys on the portal, students learn more about their interests, strengths and work values (VIPS). The portal is also a guide to their post-secondary education. Students are able to learn more about the education landscape, and explore the Post-Secondary Education Institutions (PSEIs) as well as the courses offered by these institutions. They also learn about the world of work, acquiring knowledge of the Singapore Industry Landscape and the various job roles.
In Meridian, students utilized MySkillsFuture Portal to find out about their VIPS and to set academic and non-academic goals to chart their holistic growth.
Sessions with ECG Counsellor, Ms Kathy
Awareness Talks

ECG Counsellor, Ms Kathy, conducted awareness talks for the different levels of students with differentiated focus.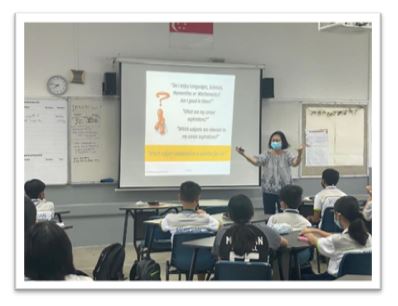 Workshops

Ms Kathy had conducted both online and physical workshops on portfolio creation and interview skills as well as the Pathfinder workshop for our graduating students in Semester 1. Our students found the sessions beneficial and they managed to clarify any doubts easily with Ms Kathy.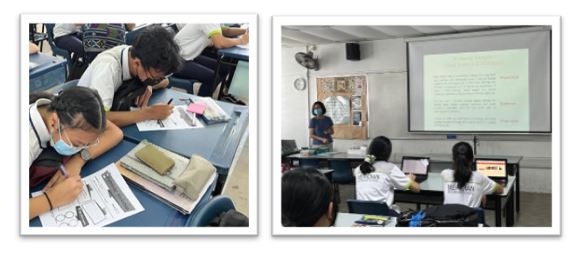 Counselling Sessions

The Education and Career Guidance (ECG) room is located at Level 1 in front of the central staircase.
Students and parents can use the following link to book an appointment with Ms Kathy. She will be in Meridian Secondary on Tuesdays, Wednesdays and Fridays only.
Book your appointment here: https://go.gov.sg/kathykoh